Out in August, it's a continuation of his 2019 EP, Slipping, and the Still Slipping radio station curated for Grand Theft Auto.
Joy Orbison
has a 14-track mixtape coming on
XL Recordings
.
Arriving on August 13th,
still slipping vol. 1
is the longest record Pete O'Grady has put out to date, building on the style of his 2019 six-tracker,
Slipping
, and the
Still Slipping radio station
curated for Grand Theft Auto.
O'Grady has again invited a number of his family members to feature on his work via voice notes. There are credits for mum, dad, sister Sarah, uncle Frankie, the late uncle Keith, auntie Helen and cousins Lola, Mia and Leighann, who is on the cover of the record. Musical collaborators include
Herron
,
James Massiah
, Bathe, Léa Sen, Goya Gumbani and
Tyson
.
"I've made a point of making this record feel really human, light-hearted and humorous in places," says O'Grady, "so that the weirder bits of the record don't seem too wanky or self-indulgent."
still slipping vol. 1
will be released on vinyl, CD, cassette and digital, and will be accompanied by a merchandise collaboration with Tokyo-based designer Cav Empt.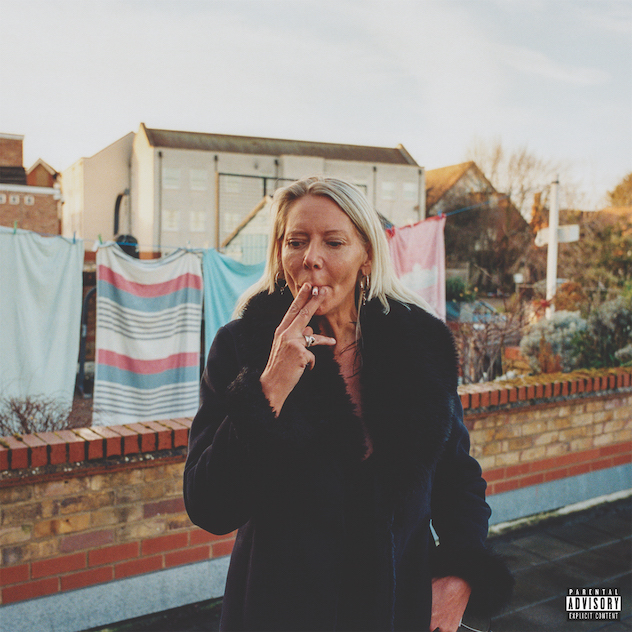 Tracklist
01. w/ dad & frankie
02. sparko (w/ herron)
03. swag w/ kav (w/ james messiah & bathe)
04. better (w/ léa sen)
05. bernard?
06. runnersz
07. 'rraine (w/ edna)
08. glorious amateurs
09. s gets jaded
10. froth sipping
11. layer 6
12. in drink
13. playground (w/ goya gumbani)
14. born slipping (w/ tyson)
XL Recordings will release
still slipping vol. 1
on August 13th, 2021
.
Photo credit: Rosie Marks