It features King Tubby, Augustus Pablo and Mica Levi.
The soundtrack to director Steve McQueen's award-winning BBC series,
Small Axe
, is coming out on vinyl.
The newly-formed Motown Records UK is releasing the score to
Small Axe
this Record Store Day, June 12th. The soundtrack is a heady mix of dub, reggae and lovers rock. It features music from Prince Far I, King Tubby, Augustus Pablo, Michael Kiwanuka, Toots & The Maytals and more, as well as an original score by
Mica Levi
. The vinyl release also includes spoken-word excerpts from the film.
First aired in November and December 2020,
Small Axe
is a series of five films which tell the stories of West Indian immigrants in London, from the 1960s to the 1980s.
Listen to Tiana Major9's 2021 rendition of Janet Kay's classic "Silly Games."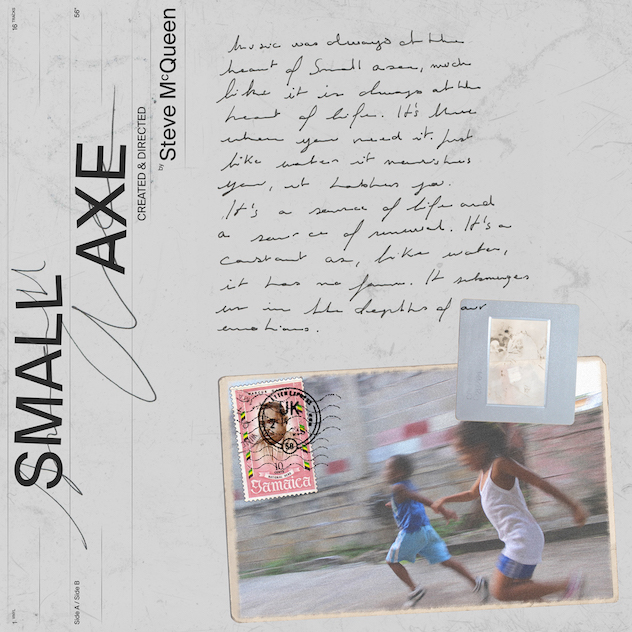 Tracklist
1. Mica Levi — Protest
2. Toots & The Maytals — Pressure Drop
3. Prince Far I — Throw Away Your Gun
4. Linton Kwesi Johnson — New Crass Massahkah
5. Sheyi Cole — Uprising
6. Marvin Gaye — Got To Give It Up
7. Tiana Major9 — Silly Games
8. Rochenda Sandall — Dread Beat An' Blood
9. Mica Levi — Old Bailey
10. Michael Kiwanuka — To Be Young, Gifted And Black
11. Imagination — So Good, So Right
12. Junior English — After Tonight
13. Mica Levi — In God You Must Trust
14. Shaun Parkes — Inglan Is A Bitch
15. Janet Kay — Silly Games (Lovers Rock Edit)
16. King Tubby, Augustus Pablo & The Aggrovators — More Warning
Motown Records UK will release
Small Axe OST
on June 12th, 2021
.